WHAT IS SYNDICATE STARS?
Syndicate Stars® is our way of saying "Thank You!" for doing what you do!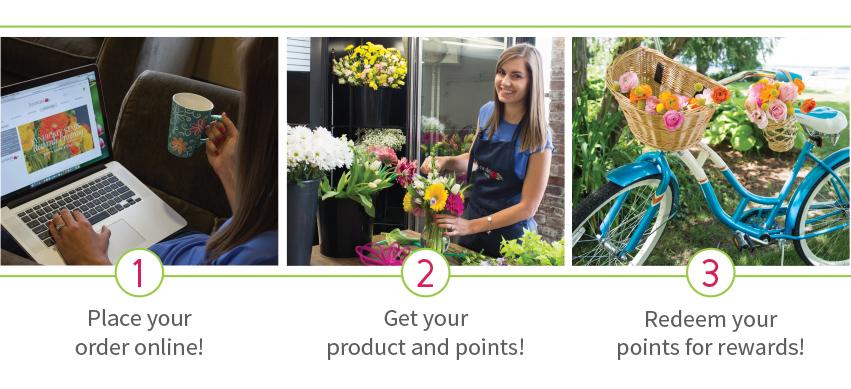 HOW DO I PARTICIPATE?
Sign up as a ROLO retailer and provide us with your preferred wholesaler.
Not signed up?
Find your closest Syndicate Sales wholesale distributor using our convenient tool:
Distributor Locator
WHAT DO I DO AFTER I HAVE SIGNED UP?
Once your account is active, log in and place your order!

Order 10+ cases and your order will be shipped to your preferred wholesaler.

You can mix-and-match products to get to 10+ cases.

Your wholesaler will deliver the order and invoice you as well.

Order 150+ cases and if approved your order will be shipped directly to you from Syndicate Sales.

Your preferred wholesaler will invoice you.
HOW DO I GET SYNDICATE STARPOINTS®?
When you order a minimum of 10 cases online, you will be rewarded with Syndicate Starpoints®. The points you earned will be credited to your Syndicate Stars® account once your order is shipped.
Every 1 case of product earns you 1 Syndicate Starpoint®.
WHAT DO I GET WITH MY SYNDICATE STARPOINTS®?
Syndicate Stars® Rewards!
Click here to see all the rewards selections.
TERMS & CONDITIONS
SYNDICATE STARS® participants must remain active in the SYNDICATE STARS® Rewards Program to retain the SYNDICATE STARPOINTS® they accumulate. Participants can remain active in the Rewards Program by placing an order once per calendar year that earns SYNDICATE STARPOINTS®.
If a participant is not active during any calendar year, then that participant's SYNDICATE STARS® account will be closed and all accumulated Syndicate STARPOINTS® will be removed from the account.
SYNDICATE STARPOINTS® cannot be recovered from accounts that are closed. However, new SYNDICATE STARPOINTS® can be earned by SIGNING UP HERE for a new SYNDICATE STARS® account.
Accumulated SYNDICATE STARPOINTS® will immediately expire upon an ownership change of a SYNDICATE STARS® participant.
This program is for the Traditional Retail Florist.
All rewards will be shipped to the Traditional Retail Florist business address.
It is the responsibility of the SYNDICATE STARS® participant to communicate any change in information such as phone number, email, or contact.
In all matters relating to the interpretation and application of program rules, the decision of Syndicate Sales, Inc. management shall be final.
To be eligible for STARS REWARDS, a retailer must be registered through Syndicate Sales, Inc.
Syndicate Sales, Inc. reserves the right to audit all program records at any time.
SYNDICATE STARPOINTS® cannot be purchased, sold, transferred or redeemed for cash.
Syndicate Sales, Inc. is responsible for all delivery charges on STARS REWARDS.
The STARS REWARDS recipient is responsible for Federal, state and local income taxes on rewards totaling $600 or more in a calendar year. Reward earnings are taxable as income at the time SYNDICATE STARPOINTS® are redeemed.
Syndicate Sales, Inc. must complete and submit a FORM 1099-MISC to both the reward recipient and the IRS by February 28th of the following year in which the rewards were redeemed, if in excess of $600 or more.
Syndicate Sales, Inc. reserves the right to change or cancel the program at any time.
All SYNDICATE STARPOINTS® are pending until order is shipped. Point totals are updated upon shipment of product.
Point redemption requests will be processed within 5 business days. Depending on the prize, delivery may take up to 4-6 weeks.
Once SYNDICATE STARPOINTS® are redeemed, they cannot be reinstated for any reason. All rewards redeemed by participants outside the United States are subject to review.
Upon program termination points must be redeemed within 30 days.
Actual product brands may vary.