Let Us Help!
Call Our Customer Service Line:
8:00am - 5:00pm Mon-Fri (EST)
1-800-227-3084
E-Mail Us Anytime:
orders@syndicatesales.com
Send us Mail at:
Syndicate Sales, Inc.
2025 N. Wabash Ave.
Kokomo, Indiana 46901
If you have any issues with your order, questions about products or anything else at all, please contact our Customer Service team to resolve the matter.
Call Us Toll-Free
8:00am - 5:00pm Mon-Fri (EST)
Sales Operations & Customer Service Team

Anthony Wood
Sales Operation Manager
Although born in Ohio, he spent most of his life in Indiana. His home is Kokomo and he resides just a few blocks from the Syndicate office.
Anthony has a business degree from Indiana University and cheers on IU, ND, and Colts football. He also loves DC and Marvel superheroes. In his free time, he can be found with friends, family, or at the gym.
FAVORITE SYNDICATE PRODUCT: Anthony began his career with Syndicate as the Home and Garden Market Channel Specialist, so he is very fond of the entire H&G product line. You will find the award winning Plant Amp on his desk.

Lori Dishon
Sales Operations Supervisor
Lori is not only a Kokomo original, she is also one of Syndicate's original customer service members!
When she isn't helping our team take care of customer needs, she is rooting for the Purdue Boilermakers and spending time outdoors. She enjoys biking, running, boating, kayaking, car shows, Harley rides, and spending time with family and friends. She gets great joy from being "Grammy" to her two favoriet little people.
FAVORITE SYNDICATE PRODUCT: In the spirit of promoting good times, she condiers the #3030 and #3031 her favorite fun vases.

Jeni Moyer
Floral Channel Manager
A southerner to the core, Jeni was raised in the "Star City of the South" – Roanoke, VA. Her undergraduate years kept her in the south as she is a proud graduate of the University of South Carolina. After a brief stint in the insurance business, she joined the Syndicate team. Her roles here have touched all the markets we serve, and her experience in the various Syndicate department runs deep.
Jeni is not one to sit still! She loves being a mom, enjoys settling down with a good book, and has recently picked up embroidery. Just to be sure there is no spare time, she also makes bread on the weekends using a 90 year old sourdough bread starter she inherited!
FAVORITE SYNDICATE PRODUCT: Her go to vase is the Sophia vase. Although discontinued, she still stores some away to enjoy the flowers she brings home.

Alec Davidson
Sales Account Manager
Alec has deep roots in the Kokomo area and grew up in near-by Greentown, Indiana. If you happen to be looking for some night-life activity in Kokomo, you might find Alec entertaining you as a stand-up comic.
When he is not crakcing jokes with his colleagues and in the local pubs, Alec is engaging in some sort of board game.
FAVORITE SYNDICATE PRODUCT: Alec leans towards some of our pre-book product. His favorite so far are the Day of the Dead containers.

Trevor Pharris
Sales Account Manager
Trevor spent his formative years in nearby Greentown, Indiana and has settled in Kokomo. He is an avid outdoorsman and enjoys hiking camping, and disc golf. After working up a thirst while enjoying these favorite pastimes, he is known for checking out the local micro pubs.
If you are a baseball fan, you might run into him at an MLB stadium. He is ona mission to see every one of them! He has experienced eight so far. Only twenty-two left to go!
FAVORITE SYNDICATE PRODUCT: Trevor appreciates having plants in his home, so naturally he is fond of our terrarium line.

Jack Pounds
Sales Account Manager
Jack was raised in nearby Indianapolis, Indiana. This makes him a Hoosier but he actually is a true Wildcat. His degree comes from the University of Kentucky.
Around here it is tough to be a Hoosier and a Wildcat, but Jack's affable personality gets it done! He enjoys golfing with his friends, smoking various meats on his Traeger while sipping on his collection of premium bourbons.
FAVORITE SYNDICATE PRODUCT:
Of course it is our Cobalt glass line. His favorite color is blue.

Cara Gordon
Key Account Representative
Cara was raised in Rockville, MD which just outside the Washington DC metro area. Consequently, she is fond of the history, the diversity, and all the museums our nation's capital has to offer. One of her childhood friends was Natalie Portman who grew up right across the street from Cara and her family!
Cara enjoys reading a good mystery novel, refinishing furniture, and shopping for antiques with her mom.
FAVORITE SYNDICATE PRODUCT: She is a big fan of our Artisan Terrarium Vase. For nine years the mini Artisan vase has housed the same plants and has become one of the focal points of her home.

Kenzie Bayerl
Sales and Service Associate
Kenzie's roots are in Green Bay, Wisconsin. While there she spent 7 years in the competitive dance world and was a consecutive 4 year state champion!
She has set aside her dancing shoes to spend time reading, walking her dogs and tending to her succulent plants.
FAVORITE SYNDICATE PRODUCT:
The Jardin Jar is Kenzie's favorite. It's timeless, has that vintage flair, and is easy to design in.

Stephanie Day
Sales and Service Associate
Stephanie grew up in Flint, Michigan. She currently lives in Greentown, Indiana. She moved to Indiana to attend Indiana Wesleyan University where she earned a degree in general studies.
Stephanie loves spending time with her family and friends, playing games, decorating, craft projects, and pour painting. In the summer, she enjoys kayaking and floating on a tube.
FAVORITE SYNDICATE PRODUCT:
Her favorites include the Peace, Hang Loose and Togetherness planters from the Home and Garden Line. Being the fun and colorful gal, she also loves the Animal Planters.

Haley McClurg
Sales and Service Associate
Haley was born and raised in Kokomo, Indiana. She was a team member from the distribution center before coming to the sales operations team.
Hayley likes hanging out with her family and her friends, and is known for the behind the scene person that helps everyone else be awesome! Her favorite activity is watching her girls play softball.
FAVORITE SYNDICATE PRODUCT:
She is a wind chime fan, so naturally, her favorite Syndicate product is the Hanging Wind Chime Basket.

Megan Shacklee
Sales and Service Associate
Megan is a Kokomo native and grew up just outside the city. Before joining the Syndicate team, she was local Zumba instructor.
She enjoys motorcycle rides, restoring wood furniture and spending time with family and friends.
FAVORITE SYNDICATE PRODUCT:
She is a fan of pink, which makes the 3064 - 4" cube in Lipstick Shine Pink her favorite item.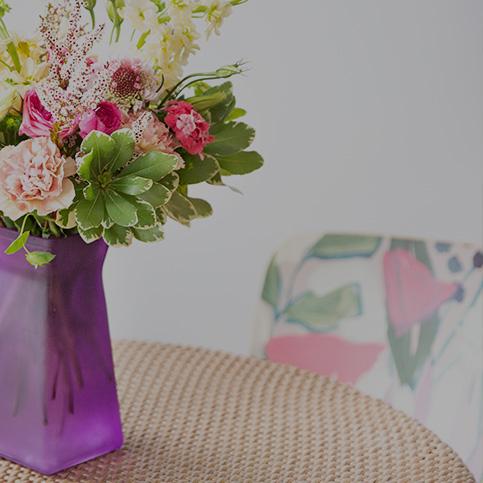 Kokomo
HEADQUARTERS & SHOWROOM
2025 N. Wabash Avenue
Kokomo, IN 46901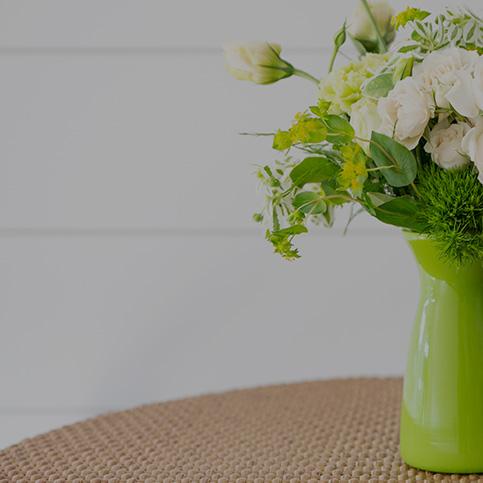 Miami
SHOWROOM
5201 Blue Lagoon Drive
Office 976
Miami, FL 33126